"Brilliant: he's so original and exciting" Daily Telegraph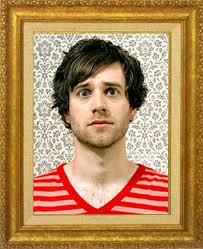 Not so much a comedian as a force of nature, Spencer Brown is ripping up the comedy circuit like a cartoon tornado. Young, fresh, and like nothing you've ever seen before; crowds have been wowed by his childlike anarchy and Looney Tunes physicality in performances described by Time Out as "more an event than a gig." Seeing Spencer Brown is like a plugging into the comedy mainframe, so prepare to have your mind blown: this is refreshing, goofy comedy that will make you love life.
A headliner around the country, his ever growing fan base is about to encompass the mainstream with his performance as Rufus in the most anticipated comedy of the year, Chris Morris' Nathan Barley (C4). He has appeared everywhere from the Comedy Store to Croatia, and starred in the WKD Best of the Comedy Network tour and three full length solo shows at the Edinburgh Festival.
He has performed stand-up on The Live Floor Show (BBC 2), Four at the Store (R4), and The Best of Edinburgh Comedy (BBC 2). He has also appeared in Garth Merenghi's Darkplace (C4) and written for Smack the Pony (C4).
In his spare time, Spencer is a founder member of the Alternative Alternative movement, whose manifesto for a new kind of comedy shook the comedy establishment after its publication in Time Out