Suspicious Cheap Comedy with Gein's Family Giftshop, Goose!
November 22, 2015 @ 7:00 pm - 10:00 pm
$5
BOASTING ABOUT PREVIOUS EVENTS:
QUINTUPLE TOTAL SELL OUT
QUADRUPLE 'CRITIC'S CHOICE' TIME OUT
TWICE 'CRITIC'S CHOICE' THE INDEPENDENT
'CRITIC'S CHOICE' EVENING STANDARD
'TOP 20 COMEDY THAT MONTH' LIKE, LONDON IS FUNNY OR SOMETHING
After a jizzfest of a night in September with our Post-Fringe Extravaganza, Gein's Family Giftshop and Goose are BACK in November with our brand new night, held every other month at Backyard Comedy Club, showcasing the best comedy acts in the country. It's on 22 November and has our most mindblowing line-up yet. All for the suspiciously cheap price of £5/3. Doors 6.30pm, show starts at 6.45pm.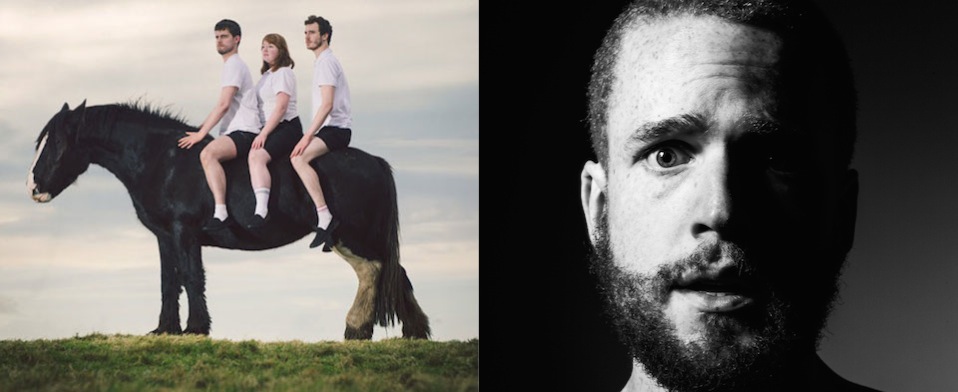 WITH SPECIAL GUESTS:
THE BOY WITH TAPE ON HIS FACE
Multi-award-winning, international-sell-out, change-the-gamer in a rare London performance. Mime with noise, stand-up without the words, drama with no acting. This show speaks for itself. As seen on The Royal Variety Performance, BBC2's Comedy Prom, ITV1's Comedy Rocks and BBC3's Live at the Fringe. Foster's Edinburgh Panel Prize 2012. ***** (Times). ***** (Metro). **** (Guardian). **** (Telegraph). 'Indescribably wonderful' (Tim Minchin).
JAMES ACASTER 
Quadruple Edinburgh Comedy Award nominee. Intricately woven, offbeat standup. You won't want to miss this. Seen on Never Mind the Buzzcocks, Mock the Week, 8 Out of 10 Cats and Russell Howard's Good News. Heard on James Acaster's Findings (Radio 4) and The Josh Widdicombe Show (XFM). 'One of comedy's most original voices' (Evening Standard). 'Stand-up of the highest most playful order' (Guardian).
MAE MARTIN 
Two-time Canadian Comedy Award nominee. As Russell Howard's Good News and heard on BBC Radio 4. 'A natural comic talent' ***** (Skinny). 'She had the audience in the palm of her hand' **** (ThreeWeeks). 'A dizzying hour' **** (FringeBiscuit.co.uk). 'An hour of rapier wit and cute charisma' **** (ScotsGay). 'A complete gem' **** (Gay Times). 'A very accomplished stage presence' **** (FringeGuru.com).
PLUS…
GOOSE
Sweaty one-man cartoons. **** 'Chaotic comic theatre…an original, ambitious edifice' (Chortle), **** 'A work of theatrical mastery and comic innovation…deconstructive, satirical and stunningly structured' (Fest), ***** 'Maverick comic theatre…one of the most indescribably wonderful pieces of theatre I've seen' (ThreeWeeks)
GEIN'S FAMILY GIFTSHOP
Your new favourite sketch group, you just don't know it yet. Fosters Edinburgh Comedy Award Best Newcomer Nominee 2014. Winners: Best New Sketch Act and Audience Choice Award at London Sketchfest 2014. ***** (The Sunday Times, The Skinny, Arts Award Voice, Broadway Baby, Short Com), **** (Mail on Sunday, Time Out, Metro, Fest, Gigglebeats). "All three have formidable acting chops, going from the sublime to the ridiculous and demonstrating a gift for physical as well as verbal comedy" (Chortle), "a fluid, dark sketch show that's usually a step ahead of its audience" (The Guardian).
AND RESIDENT OUT-OF-OUR-LEAGUE MC…

KIRI PRITCHARD-McLEAN
Leicester Mercury Finalist, Amused Moose finalist and one fourth of the Multi award winning Gein's Family Giftshop. "She balances affection with an acute eye for the ridiculous to bring you a stand up set of well delivered, increasingly funny anecdotes..definitely one to watch" – Three Weeks.