London Sketchfest: The Pin + Thünderbards
May 4, 2014 @ 5:00 pm

-

7:00 pm

$13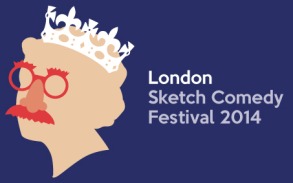 THE PIN – Winners at the inaugural London SketchFest for 'Best Sketch Show', The Pin are a sketch act heavily tipped for future stardom by The Guardian. A couple of ex-Cambridge Footlighters, Alex Owen and Ben Ashenden create sharp and precise sketch comedy that tends to exceed expectations, giving them a reputation for 'nailing it'. Under the hood everything is intricate and sophisticated, demonstrating talented-workmanship and when you put it into action, great comedy, that is smooth, clear and to the point.
'The Pin are so good it might actually make you sick' ★★★★★ (The Skinny)
'The precision was astounding. Faultless comic timing' ★★★★★ (Threeweeks)
'The talented young double act who stole the show. This duo can go far' ★★★★ (The Telegraph)
'A joy to watch. It's silly and whimsical, but ruthlessly comedic, such is the gag rate, and it's performed in a no-frills style that suggests they're super-confident in their writing' ★★★★ (Londonisfunny.com)
THÜNDERBARDS
Bards by name and bards by nature, the Thünderbards are storytellers who weave comic tapestries emanating from the depths of a little black book. A kaleidoscopic journey that seems to leap out from the page, they create witty, inventive and playful scenes as ludicrous as they are literal, in a free flowing stream of consciousness, full of physical comedy, character comedy and situational sketches. Glen Moore and Mathew Stevens' fast-paced, joke-heavy, satirical style is uniquely whimsical and silly – a scholarly display of sketch comedy so good it doesn't require a single blackout.
'Without question, one of the funniest sketch acts on the Fringe' (GQ Magazine)
'Thunderbards impress with a fast paced mix of spiky one-liners and witty parody' ★★★★ (The Telegraph)
'Cerebral and quick witted….really impressive. A fantastic debut hour'
★★★★ (The List)
*Please note that Backyard Membership cards and any other promotional offers are not valid for these shows
Buy Tickets