Harry Potter Quiz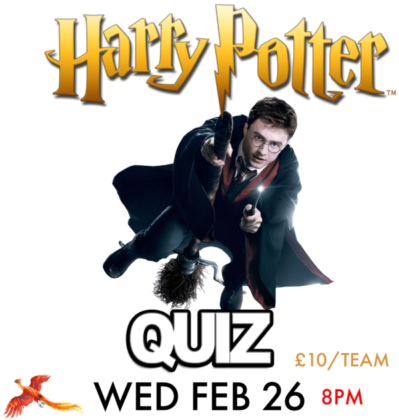 February 26, 2020 @ 8:00 pm - 10:00 pm
£10
Are you ready for some magic you Muggles? Jump on the quiz train to Hogwarts, as quizmaster Wade McElwain takes you on a quiztastical journey in this interactive quiz.
Get your team together to take on this beast of an interactive, video quiz.
Will your team win this Quiz full of Quidditch Questions? Or will you be bitten by the Basilisk?
Don't wait for your letter to come down the chimney – Book your ticket now!