FREE Edinburgh Previews! – Ben Van Der Velde/Luke Benson

July 2, 2014 @ 8:00 pm - 10:30 pm
Free
BEN VAN DER VELDE – STRUDELHEAD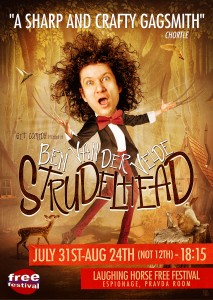 Ben has always been cheerfully baffled by everything the human race has ever done, from space exploration to genocide to crisp sandwiches. Come share his good-natured confusion for an hour as he tries to work out exactly why we're here and what the best snack to eat is whilst we mull it over.
"A sharp and crafty gagsmith." (Chortle)
"Wonderfully improvised riffs showcasing his impressive spontaneity and sharp tongue." (Edinburgh Festivals Magazine)
"Flaunted his razor-sharp wit to hilarious effect leaving the audience bent over double." (Three Weeks)
LUKE BENSON – MAKES SOMETHING OF HIMSELF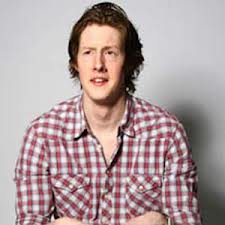 Two-timecomedian of the year nominee Luke Benson has been looking at his life:
approaching 30, not quite winning at life and still flipping massive. The Geordie giant looks at what success is, how to get to it and whether he's managing at all.
'He looks the part. He's got the talent. It's easy to imagine him on the telly' (Sunday Times)