FREE Edinburgh Preview! – Eleanor Tiernan & Chris Kent
July 20, 2014 @ 8:00 pm

-

10:30 pm

ELEANOR TIERNAN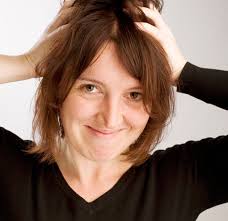 HELP THE FRIGID
Do people call you uptight? Struggle to lose your inhibitions? Stop! It's
not you, it's them. Let Eleanor Tiernan, who featured on Comedy Central's
Alternative Comedy Experience, show you why it's ok to ignore the absurd
demands of so-si-uh-tee. If you've never felt quite ready to rumble then
this is the show for you. May contain reasonableness.
Eleanor Tiernan is an original, honest and exciting comedian who is fast
becoming a favourite with Irish audiences. She has performed at the
Kilkenny Cat Laughs Comedy Festival, the Galway Comedy Festival, in Best of
Irish at the Edinburgh Fringe Festival, at the Vodafone Comedy Festival.
Within just a year of starting stand-up Eleanor was asked to perform in
Dublin's Vicar Steet for the Irish television production The Liffey Laughs,
and BBC's One Night Stand.
She also made her solo show debut at Edinburgh in 2008 to critical acclaim.
Eleanor completed 120 shows as the support act for Tommy Tiernan's Bovinity
Tour, playing to over 120,000 people. In 2009 she was invited to the
prestigious Montreal Comedy Festival and followed up her debut with another
Edinburgh solo show.
CHRIS KENT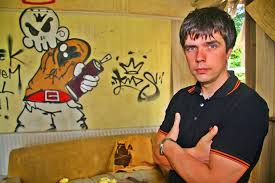 CORKED
Back for his third year at the Edinburgh Fringe Festival, Chris deals with his irrational fears and a quirky combination of real life events. Growing up with Misophonia (hatred of certain sounds, not including laughter – phew!), is only the tip of the iceberg… Having supported Bill Burr, Dylan Moran and David O' Doherty, Kent is effortlessly original; a natural born comedian.
In 2013 Chris Kent was voted as one of the Top Five Irish Comedians by Hot Press Magazine, following on from being listed as "One to watch" in The Dubliner magazine's 'Red Hot and Rising' for 2012.
Having shared the stage with the likes of Bill Burr, Dylan Moran, David O' Doherty, PJ Gallagher and Neil Delamare, Chris himself is en route to becoming a household name. Hailing from 'The Rebel County' (That's Cork for anyone outside Ireland!), Chris gave up the day job as an electrician, to pursue his calling to the stage.