BRAINWASH CLUB… V-Day Massacre!
February 14, 2018 @ 7:30 pm - 10:00 pm
£8 – £13
London's top comedy/variety/odd night is back with a world-class cast of fools for Valentines Day! Do we care about Valentines Day? Not really. Getting a good Brainwash is always a treat and in the past has featured such acts as Harry Hill, Omid Djalili, Reg D Hunter, Tony Law, Phil Kay, Kevin Eldon and Simon Munnery to name just a few. Don't be a chump, get on down!
LINE-UP: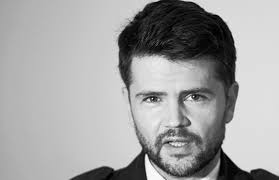 TREVOR LOCK
Trevor Lock is a comedy gem, a true professional and a one-off… Not to be missed. He first went on the telly with Lee and Herring and on tour with Stewart Lee.  He starred in all three series of Channel 4's British Comedy Award winning, BAFTA nominated Star Stories, wrote two plays for Radio 4 and once addressed the Oxford Union on the meaning of life. Who does he think he is?
'An absolute masterclass in comedy' – The Scotsman
'Strangely charming and absolutely entertaining' – The Independent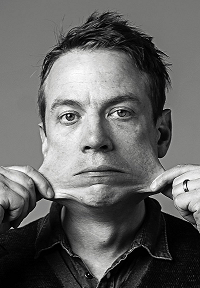 SHENOAH ALLEN (of The Pajama Men)
Edinburgh Comedy Award winner. Multi-award winning master of character and improvisation, and one half of the internationally acclaimed, The Pajama Men.
'I was doubled over in a kind of hysterical agony. I felt as if my lungs had migrated into my throat and that my anatomy would soon be inside out' – The Washington Post
'One of the most dazzling displays of comedy theatre I've ever seen. It's weird. And it's wonderful' – The Times
'Whip-smart and able to turn on the thinnest of dimes' – Chicago Tribune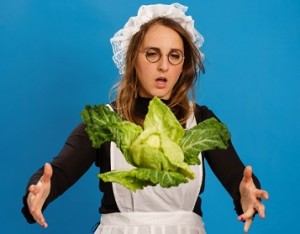 LUCY PEARMAN
Edinburgh Fringe Comedy Award nominee 2017. You will go wild for this nutty oddity, a person who performs with such charisma that you may just fall in love with her maid of cabbage…
'Impossible not to laugh' – The Scotsman
'Breathtakingly inventive' – Fest Mag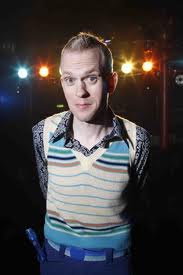 ROBERT WHITE
Filthy musical genuis. Finalist in Hackney Empire New Act Of The Year 2006 and 2010 winner of the Malcolm Hardee award for comic originality at the Edinburgh Fringe Festival.
'Souped-up risqué keyboard-based songs, waspish asides and neurotically charged camperie from a hyperactive man-child… Superb' – The Telegraph
'Robert White, probably – no definitely – the only asperger, dyslexic, cross lateral, gay, quarter-welsh, webbed toed comedian the circuit' – The Guardian