Diamond Dallas Page: Live!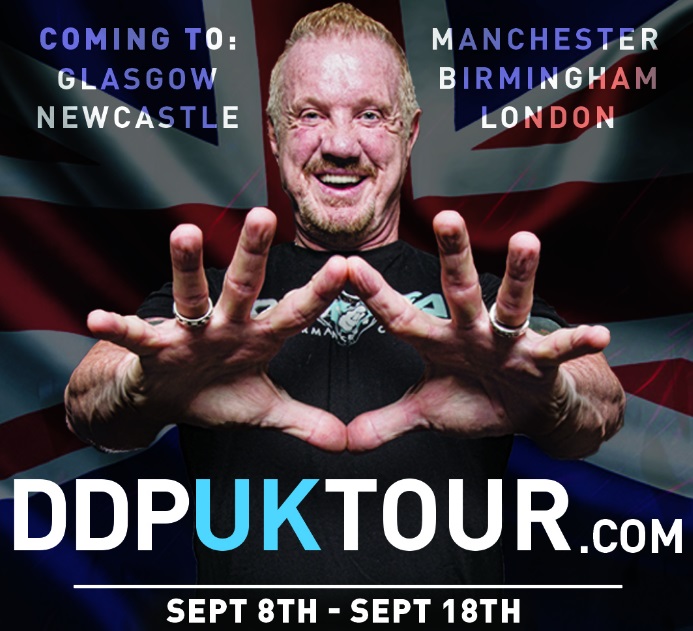 September 18, 2017 @ 8:30 pm - 10:30 pm
£22.25 – £66.25
He's a former three time world champion, an icon of wrestling's Monday Night Wars and, as of 2017, he's a WWE Hall Of Famer. There is only one Diamond Dallas Page and this September he returns to the UK for a series of live, uncensored, no-holds-barred spoken word events.
Hilarious, insightful and inspirational… You'll hear stories of how he overcame sceptics, cynics and misfortune to carve himself one of the most incredible in-ring careers in pro wrestling history… How he made the leap from wrestling manager and announcer to wrestling superstar at the age of thirty five… How he came back from career threatening injury to become a champion again… How he helped Jake 'The Snake' Roberts and Scott Hall pull themselves back from the brink to be recognised as Hall Of Famers in their own right… How he found himself squaring off with legends like Hulk Hogan, Ric Flair, Sting and Randy Savage…
A rare chance to see Dallas Page in person in the UK, don't miss your chance to be part of these shows. There will be an opportunity to put your questions to the WWE Hall Of Famer and a limited number of VIP tickets which include a meet & greet with an autograph and photo opportunity.
Be inspired, be energised but above all be there and get ready to feel… The… BANG!