Comedy Unleashed with Nick Dixon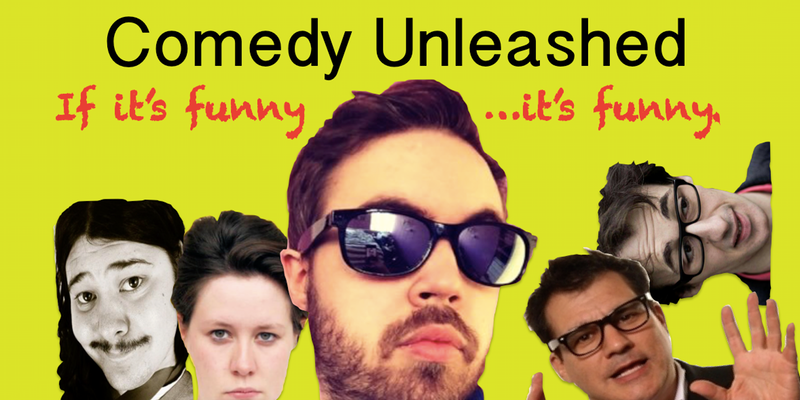 April 10, 2018 @ 7:00 pm - 10:00 pm
£9 – £15
London's free-thinking comedy club. An antidote to orthodoxy and groupthink.
If it's funny .. it's funny.
NICK DIXON
An advocate of free speech and " a sparky cynicism that engages while maintaining an edge to his well-crafted jokes, delivered with certainty, earmarking him as a future success" – Chortle
"Well worth looking out for" – Jason Manford
"Hugely engaging" – The Times
"A superb thinker…he no doubt has a great future in comedy" – Adam Bloom
LEWIS SCHAFFER (MC)
Self-described 'lazy Woody Allen', now resident in Peckham, takes unpredictable swings at politics and life in classic Noo Yawk style.
"Electrifying… a bizarre cross between performance art, a swingers' part and a papal blessing. Five Stars." Claire Smith, The Scotsman
"Lewis Schaffer has a unique style – he can insult you and love you in the same sentence." Time Out New York
HENRY GINSBERG
"Ginsberg has a jaundiced view of life. If his material is occasionally dark, much of it is beautifully conceived, his neuroses and unfortunate circumstances affording him an original perspective." Jay Richardson, WoW
CHLOE PETTS
Regional Finalist in the 2018 Funny Women Awards, she's just made the final of the Leicester Square New Comedian of the Year Awards and has featured on both Channel 4 (Random Acts) and BBC Radio 4 Extra.
SIMON CAINE
"I won't f**k you. But you were very funny. I genuinely loved the night. Amazing." Kate Copstick, comedy reviewer at the Scotsman Newspaper, 2017)