Comedy Unleashed with Scott Capuro – 50% off tickets!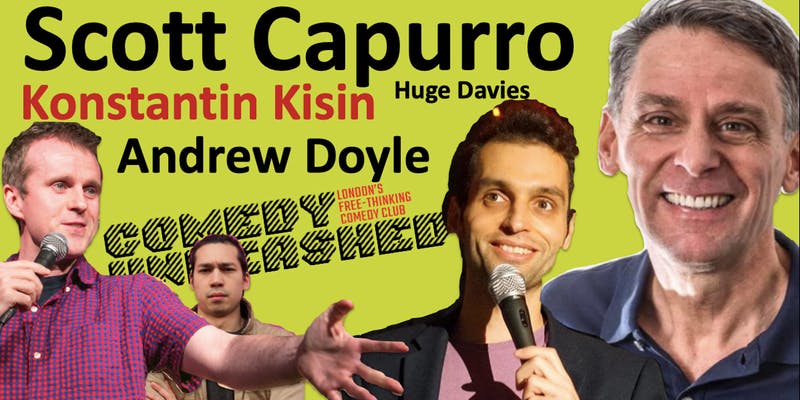 January 8, 2019 @ 7:30 pm - 10:00 pm
£9 – £17
London's free-thinking stand-up comedy club. An antidote to orthodoxy and group-think.
If it's funny… it's funny.
GET 50% OFF TICKETS – USE CODE 'WINTER' AT THE CHECKOUT
Scott Capurro
"Arch and acidic in his baiting of audience sensibilities" Chortle
"Only in a Capurro gig do you realise how childish and tame all the other supposedly transgressive stand-ups on the circuit really are. Some of his remarks, about the Qur'an in particular, do seem inadvisably brave. And yet he is no bigot." Guardian
Left-leaning liberal American that uses the blackest humour to make the unpalatable, palatable Broadway Baby.
Andrew Doyle
Co-writer of Jonathan Pie and co-founder of Comedy Unleashed.
"Fantastically funny" GQ Magazine "One of the country's most exciting comedic talents" Gay Times​
Konstantin Kisin
Konstantin caused a media storm when he refused to sign a university 'behavioural agreement' banning his from any jokes which could be considered 'trans / xeno / homo / islamo / whatever phobic'.
At Comedy Unleashed, he can say what he likes. If it's funny, it's funny. You be the judge.
Huge Davies
'Jet black, funny and unsettling' Chortle