Comedy Unleashed – Geoff Norcott & Jay Handley (White Jesus – Full Show)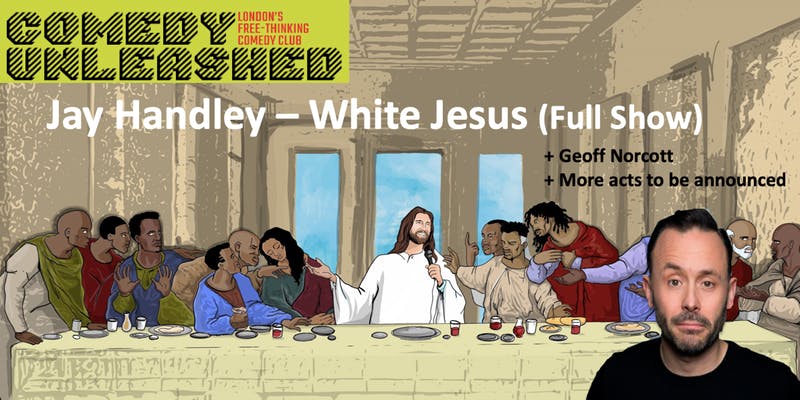 March 12, 2019 @ 7:30 pm - 10:00 pm
£9 – £17
London's free-thinking stand-up comedy club. An antidote to orthodoxy and group-think.
If it's funny… it's funny.
Jay Handley – White Jesus
Jay comes to share more wrong-headed opinions on matters he should probably leave well alone. When not at the Fringe, he can be found arrogantly inflicting his world view on audiences at some of the country's best clubs. 'Moments that can go toe-to-toe with the best stand-up I've seen' (EdFringeReview.com).
Geoff Norcott
Geoff will be trying out new material