Backyard Mega Fun Quiz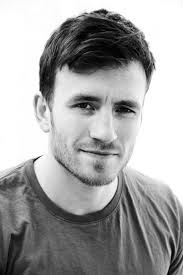 January 19, 2014 @ 8:00 pm - 10:30 pm
$2
The Backyard Mega Fun Quiz is a once a month quiz costing £2.00 per head (Teams of up to 6 max.), with a prize of £200.00 venue vouchers/£100.00 cash or will it be a Rollover.
It's a traditional quiz in that there's a quizmaster, a room full of people being asked questions and a prize at the end.
But this quiz is not decided simply by who has the most obscure general knowledge. This quiz cannot be won by asking Google. Various skills will be tested, with all the four senses put to use…hearing, smelling, tasting and throwing. There will be knowledge tested, but there will also be skills tested – building things, drawing things, potting things amongst other doing of things.
Hosted by Fosters So You Think You're Funny finalist 2013 Alistair Donegan, formerly host of the Prince Albert Camden quiz (London's best). Tie breaks will be used where neccesary – dance offs, arm wrestles, name that tune.
The idea of this quiz is to have fun from start to finish. There will never be a round that you have no input in – you'll never be cast adrift because our quiz tests everything and anything.
As well as the big prize there will be spot prizes of drinks as we go.
This quiz is so called because whatever happens, it'll be fun.
Banish the Sunday night blues.
Well done to last month's winners who walked away with £200 cash from November's rollover.