Sir Charlie Darwin Movie Battle
November 2, 2014 @ 7:00 pm

-

10:30 pm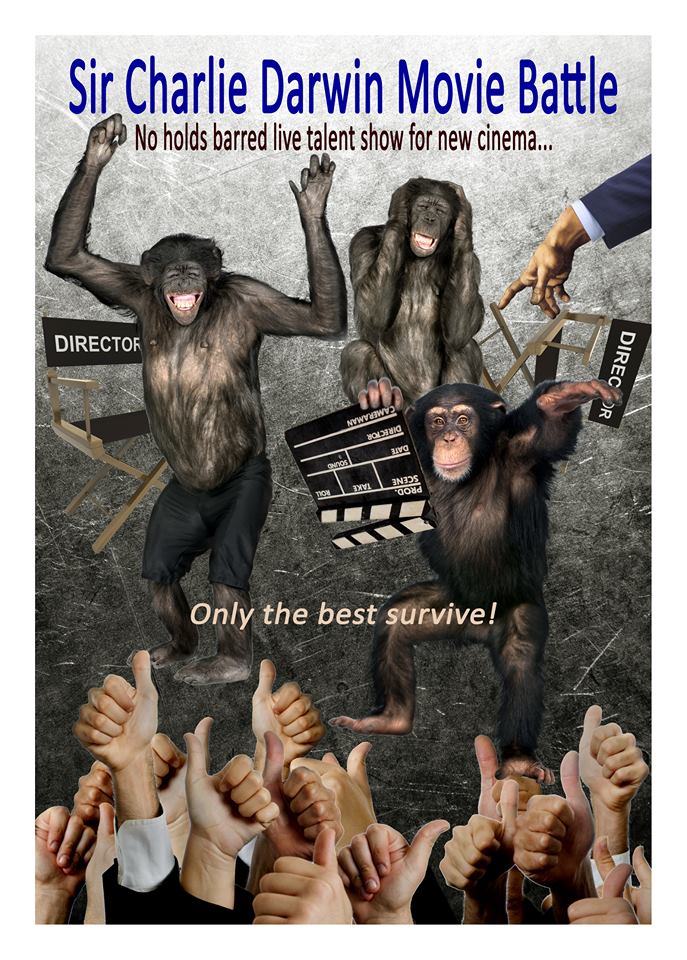 Double Bill
Sir Charlie Darwin Movie Battle – Only the Best Survive!
+
UK premiere of – 'Harlem USA' – feature documentary with the director in attendance
You are invited to serve on the jury of the next session of the Sir Charlie Darwin Movie Battle (Only The Best Survive) and be called upon to judge what you want to watch (or not) from our cinematographic medley. A selection of world premiers (shorts & features), covering all genres, will undergo a savage & sensational trial by fire. The power to ignite the flames lies with you. This is a no holds barred live talent show for new cinema. Think 'Britain's Got Talent' for films and you'll be halfway to visualising what lies in store. Highlights from our sensational first session can be seen here:

About Harlem USA, the film
Montreal writer and film-maker Eric Schachter began visiting Harlem some years ago, filming the chess players in St Nicholas Park. He quickly realized that the story, as in so many places in the world, is the story of gentrification and dispossession, aggravated by the historical legacy of race in America. A story coloured by the fact that Harlem had been a world, an explosion of creative energy, a special moment in the history of African Americans and of Western urban and cultural history.
From a project that began with the chess-players of St Nick's, and moved by degrees into the documenting of a social upheaval, the film grew eventually into something richer and stranger: a tribute to a remarkable people, people we see here not primarily as types or as victims, but as articulate, charismatic, intelligent agents and witnesses.
"An important, beautiful and poignant documentary … lyrical and loose, yet tight at the same time, with no lulls and many diverse threads (chess, class, gender, racism, mobilization, drugs, gentrification, education, etc.) picked up and woven in and then dropped before being picked back up again.  All in all, it's a beautiful, profound and important film (and not just for Harlem) that simply needs to seen and screened."  (Seth Shugar, Montreal)
Sir Charlie WebSite     http://sircharliedarwin.com
Buy Tickets