Hell To Play (a gameshow set in Hell)
December 8, 2015 @ 8:00 pm

-

10:00 pm

£7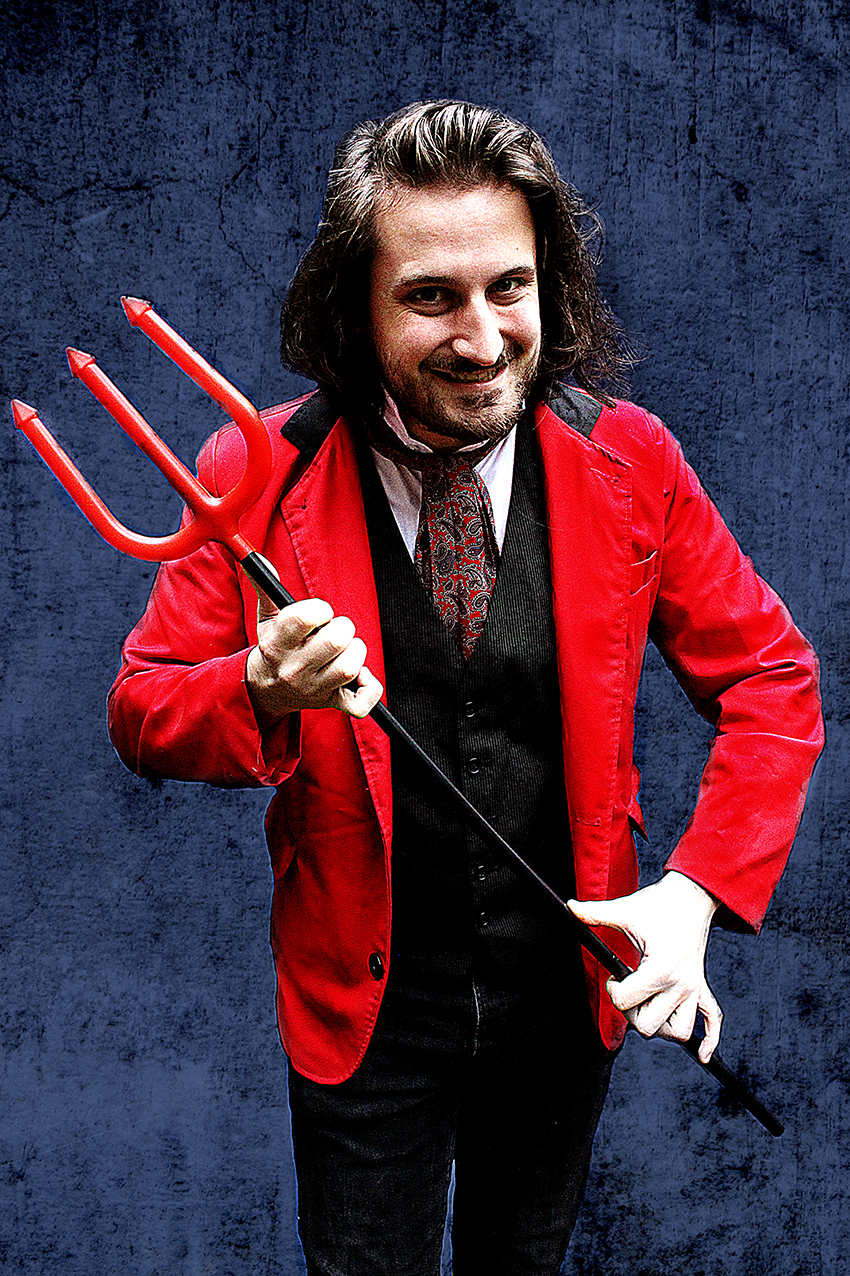 A game show set in Hell, in exquisite bad taste.
It's Christmas time in Hell. Satan is full of Holiday cheer, and wants to give someone a present – he wants to give someone the chance to win back their soul…
Hell To Play is a game show set in hell, hosted by the devil himself. All comedians go to hell, as they are awful people who tell jokes about awful things, but this holiday season, during Hell To Play, one comedian will win the chance to redeem themselves. The Devil loves to play games, and all the games in Hell To Play revolve around the damned, the souls of the dead doomed to eternal damnation, so expect to meet some of history's most evil people in this upbeat game show for all the family (18+). Hell To Play will be preceded by stand up from the night's contestants.
Devised, written by and starring 
ALEXANDER BENNETT
"Anarchic…touched with madness… I don't think I can begin to do him justice; a producer and performer of some refreshingly different material" (CHORTLE)
"Witty, weird and dark, the one to watch out for: at the spearhead of a wave of great new comics. All hail Alexander Bennett!" (HARRY HILL)
"Warm, insane and very funny" (Steven Appleby, THE GUARDIAN)
Featuring guest contestants 
ANDREW O'NEILL
Anarchist occultist cult comedian as seen on Saxondale, Never Mind The Buzzcocks
"One of the funniest comedians on the circuit at the moment…Hitting new heights of comedic brilliance" (TIME OUT)
"So funny I put him in my new TV show (STEVE COOGAN)
Australian-born, London-based international festival favorite who has a love of incorporating arts and crafts into her shows
**** "There's something special about Bec Hill" (THE TIMES)
**** "Bec Hill: exuberant, daft and inventive" (THE SCOTSMAN)
Hell To Play was Co-written by 
PAUL SAVAGE
"Genuinely brilliant: an all round hoot" (GUARDIAN)
"A wonderful way with words" (BBC)
Plus a fantastic rotating cast 
HELL TO PLAY'S PREVIOUS GUESTS INCLUDE:
ED GAMBLE, PHIL WANG, MATTHEW CROSBY + BEN CLARKE (PAPPY'S), THOM TUCK, PIERRE NOVELLIE, MICHAEL LEGGE, FIN TAYLOR, JOHN ROBERTSON, MATT WINNING, HARRIET KEMSLEY, JOZ NORRIS, DANIELLE WARD, SAM GORE, SARAH BENNETTO, ARCHIE MADDOX and many more!
Buy Tickets