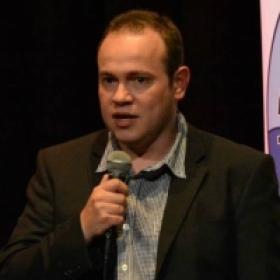 Patrick Casey has been performing comedy regularly since 2012 (not the film), was a finalist in the South Coast Comedian of the Year competition in 2018 and will appear on-stage in the Comedy Tent at this year's Victorious Festival in Portsmouth.
He has been impressing audiences around the UK with his observations and stories as he tries to make sense of the small town in which he lives.
Likeable, funny and versatile, he is equally at home talking about pop culture as he is with topical jokes and his own disastrous relationships.
He has performed in Family-friendly venues, condemned pubs, breweries, Science Fiction Conventions and a decommissioned submarine.